Spend $500 or more Save 25% on Cellular, Solar, & Roller Shades
Offer valid through December 17, 2023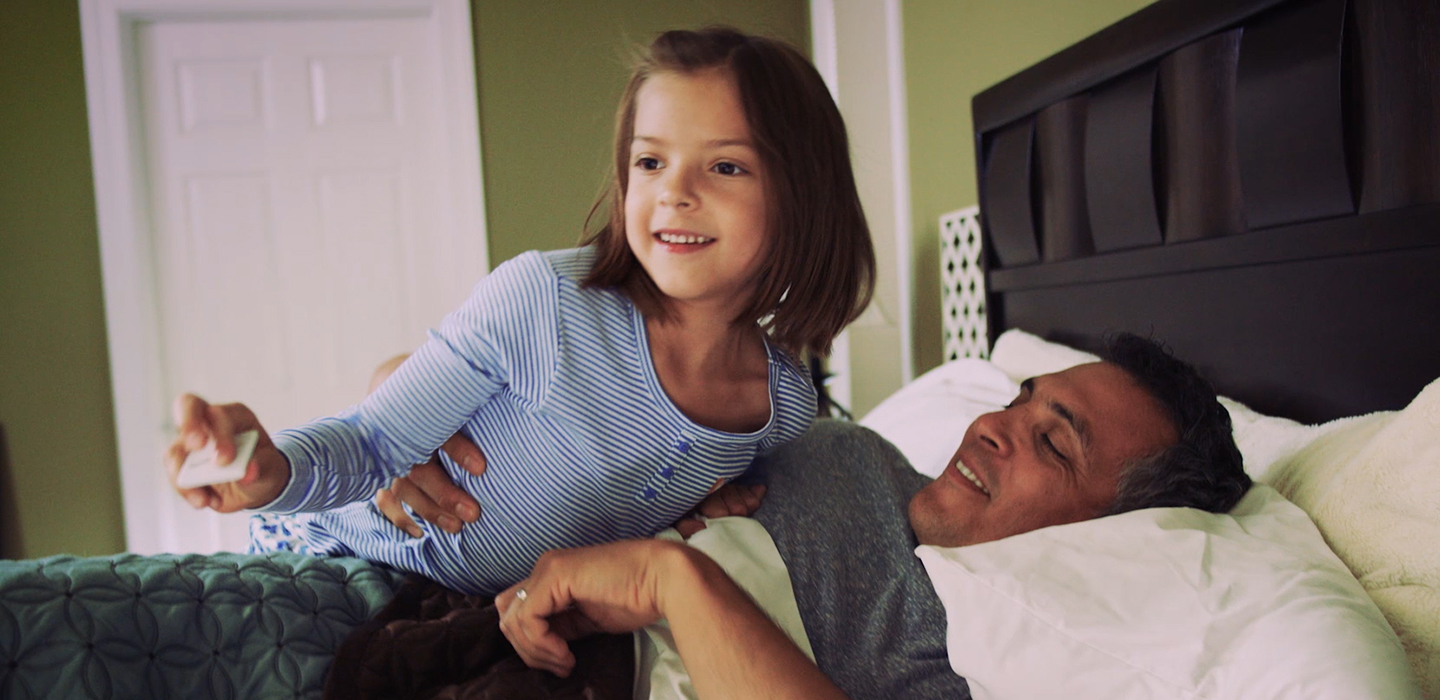 Be savvy about safety.
You open and close your window treatments daily throughout your home for privacy and just-right sunlight. But you may be surprised to learn that the cords in this everyday activity can be dangerous for children and pets.
We know safety is your top priority, and it's as important to us as it is to you. So we created this resource to help you when you're child-proofing or pet-proofing your home and when you're buying new window treatments.
Don't worry—it's easy to remove the risks in your home!
Start here:
Simple Steps for Today
Follow these tips to make your home safer today for corded window treatments purchased before May 2022.

Move cribs, beds, furniture, and toys away from windows and window cords, preferably to another wall.

Use these safety devices to keep cords out of reach and prevent dangerous loops.

Cord cleats are hook-like devices that screw into your wall or window frame. Wrap cords tightly around cord cleats so they don't dangle. Call Bali Customer Service, and we'll send you cord cleats for free—no matter where your blinds or shades came from!

Cord stops are plastic washers on pull cords. They prevent loops from forming in the inner cords (the ones that connect the slats). Check that cord stops are two inches or less from the top of the blind or shade when it's lowered.

Continuous-loop cords are looped cords used to operate the blind or shade. These loops stay the same length but should still be under tension (or taut) and anchored to the floor, wall, or window frame with a tensioner.

Get a free retrofit kit from the Window Coverings Safety Council if your blinds or shades were made before 2001. The kit includes cord stops, end tassels, hold down devices, rings, and cords.
The Basics
Operating cords lift, lower, or tilt blinds and shades.
This warning label lets you know which products have exposed cords and pose a risk.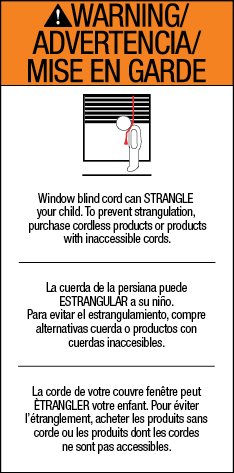 Products with this Best for Kids logo have been tested by a third-party laboratory and are safe for kids.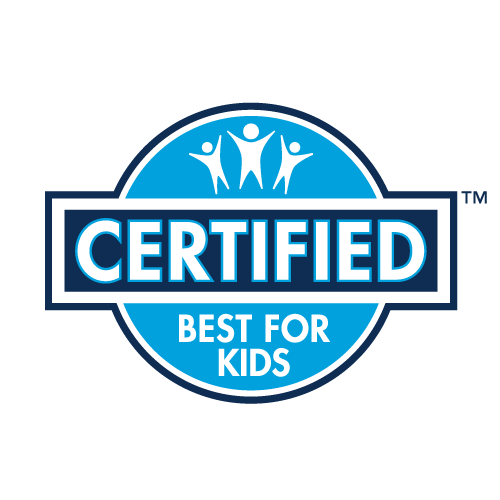 More Resources: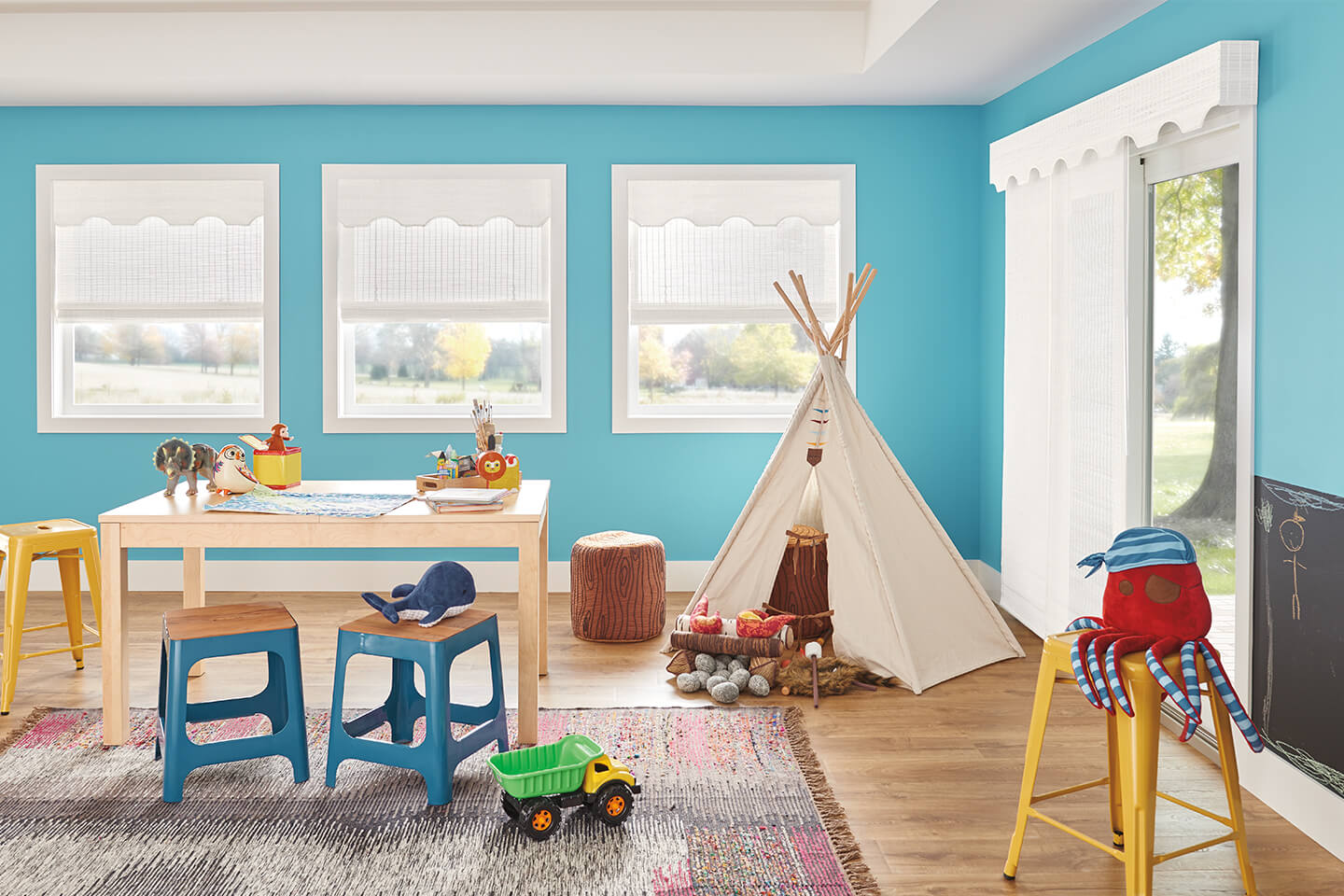 Long-Term Solutions for Tomorrow
Whether you have kids now—or are expecting kids and grandkids later—buying Best for Kids certified cordless products is the best solution for your home. Window treatments last for years, and your family's safety is always a good investment!
We offer two types of control options that are certified Best for Kids.

Cordless Control
Cordless control uses handles or wands to adjust the blind or shade.

AutoView Motorized Control
Bali AutoView motorized control is cordless control's cooler cousin. No cords and a remote control!
Cordless control is available with these products:
You can upgrade to Bali AutoView motorized control with these products:
WARNING/MISE EN GARDE
STRANGULATION HAZARD - Young children can be strangled by cords. To prevent strangulation, purchase cordless products or products with anaccessible cords. Immediately remove this product if a cord longer than 22 cm or a loop exceeding 44 cm around becomes accessible.
---
RISQUE D'ÉTRANGLEMENT - Les enfants en bas âge peuvent s'étrangler avec des cordes. Pour éviter l'étranglement, acheter les produits sans corde ou les produits dont les cordes ne sont pas accessibles. Enlevez immédiatement ce produit si une corde mesurant plus de 22 cm devient accessible ou si le contour d'une boucle de plus de 44 cm devient accessible.